The Shooting, Hunting, and Outdoor Trade Show (SHOT Show) was held again January 17-20 at the Venetian Expo and Caesars Forum in Las Vegas. With over 100,000 attendees made up of manufacturers, dealers, distributors, industry organizations, non-profits and much more, hundreds of thousands of products are on display with $hundreds of millions of dollars or more in orders are negotiated on the floor of the incredibly expansive Venetian and Caesars Forum expo space.
Although hundreds of new products are always introduced at SHOT Show, one new patented gem stood out among them all. Released by Outdoor Grips out of Appleton, Wisconsin, the "Shot Steady" foregrip that dramatically improves accuracy was the hit of this year's show. "Going from practical to tactical" in 10 seconds or less, the Shot Steady simply attaches by velcro to the stock of any rifle, AR, air gun, or shotgun without a pump. No more cradling the stock, this no-brainer is simply the new and affordable right way to shoot.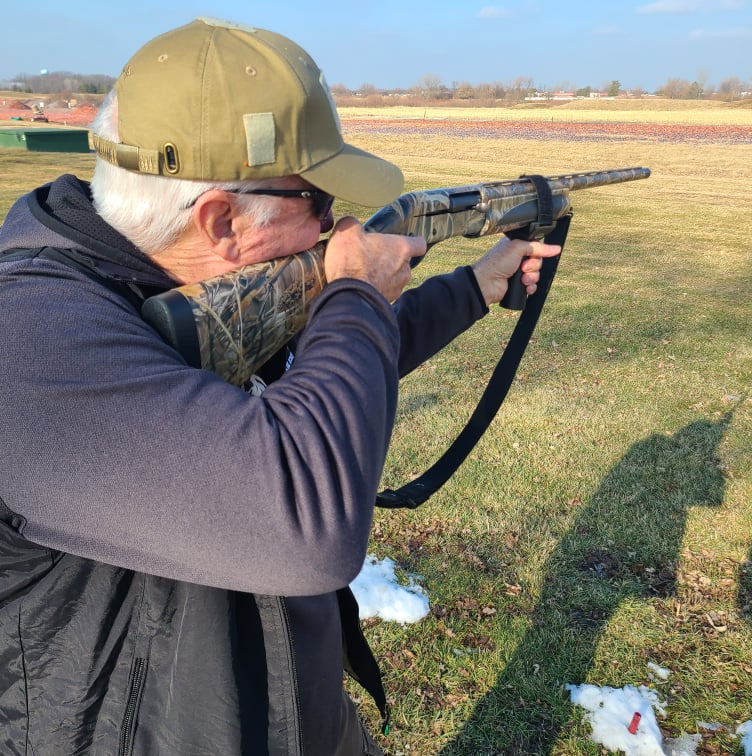 Feedback from deer hunters stated it not only helps them hold their firearms steady, but they are much more easily able to focus through a scope to identify game or targets in brushy areas, or even for longer distance shots. Being able to identify if a deer is a buck or doe is crucial. And to hold the gun steady to stop the crosshairs on your game is the difference between a successful and failed hunt. Other comments ranged from "the most important accessory since the invention of the scope" to "this is an unfair advantage" when referring to competitive shooting events.
Turkey hunters are excited for the March 15 release as this new patented grip gives more control when holding the shotgun bead on a tom, especially for long periods of time when they are slowly slicing through the woods while coming on close enough for a clean shot.
For more pictures, video, and ordering, check out ShotSteady.com.