For starters, Catapalooza is now the Smoky Mountain Fishing Expo. Expanding far beyond its original vision, the Show now includes a mult-species format.  Sponsored again by James Arwood's Hooker's Terminal Tackle "HTT," this event has attracted many more manufacturers, retailers, organizations and more to this incredible location in stunning Pigeon Forge, Tennessee August 10-11 this year.
From Boat Dealers to those familiar and friendly Catfishing businesses, no one is excluded.  In fact numerous others including crappie tackle, rods, and other outdoor gear will be on hand, with a much larger list of Vendors than the previous Catapalooza show already signed and committed. Held again at the 232,000 square-foot LeConte Center right off the main drag, this beautiful first-class location shows why it is becoming a top-destination for these outdoor shows with an unbeatable venue that rivals top national convention halls.
Quoting from the website "The Smokey Mountain Fishing Expo is your one stop shop for all things fishing! Our event is the perfect place to learn from the best and get hands-on experience with the newest gear and techniques. We also offer a variety of seminars and workshops for all levels of fishermen. In addition, we are proud to be giving back to the community by hosting charity events with proceeds going to the Knoxville Children's Hospital. Come join us for a weekend of fishing and fun!"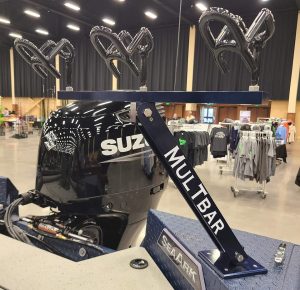 Note that Pigeon Forge is one of the greatest family destinations in the country, hence the reason why so many families attend the show. From Dollywood's Splash World to family-oriented resorts, the area is loaded with small restaurants to large luxurious local operations, to numerous national chains.  Get your hotel or cabin or Air BnB reservations soon, this new format promises to bring an even larger and wider group to this illustrious 2-day event.  Tickets and more great information are here at SmokyMountainFishingExpo.com
Check out a few of the other incredible area attractions HERE, this one looks to be by far the best local in the country. See you there!